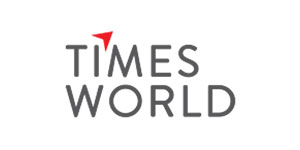 Timesworld Media and Technology Solutions Pvt Ltd
About us
Started in 2005 in the name of WebSight Computer Systems, we have been taking ourselves through a time testing expedition for several years. Currently, we are a leading provider of data management, market research, analytics and business intelligence solutions. Our core services include Data research and analysis, Database management, New technology induction, identification of innovative pathways in business processes, market research, Integration & scaling of new methods into existing systems, anti-SPAM compliant digital marketing, programming in various technologies for web and mobile applications.

The Data Analytics Division handles data capture, cleanup, drill-down reporting, business intelligence and market research. Programming division provides many state-of-the-art web and mobile applications. The marketing services division handles CRM and e-marketing Solutions with intelligent data technologies and social media services. A design team works hand in hand with all the divisions to ensure we use the best interfaces, interactive reporting or present a theme.

We are pioneers in deploying Cognitive solutions on to existing systems to make them smarter and intelligent. We observe and remain keen on finding cost effective technology solutions that can improve business performance. Our team has successfully implemented several projects all over the Middle East. With an in-depth understanding of business processes, our consultants and technocrats have delivered prestigious results to several industry segments.

We also have a data management and research team based out of our development centre in India. We have been awarded ISO 9001:2015 and ISO 27001:2013 certifications, the internationally recognized standards that ensures their products and services meet the global standards. The certification covers the offices located in the UAE and India for the scope of "Provision of Information Security Services for Data management, Research & Consulting, Applications Design & Development, Digital Transformation Advisory." The company has set the goal of continuously improving their security standards and will be audited every year to maintain this high standard. Timesworld's professionals have received EU-GDPR consulting certification in 2020.


Analytics and Reporting
Android Development
Application Development
CMS Development
CRM Solutions
Digital Marketing
Digital Optimization Solutions
Ecommerce Solutions
iOS Development
Learning Solutions
Maintenance and Support
Mobile App Development
Search Engine Optimization
Social Media Marketing
Software Development
UI / UX Designs
Web Development
.NET
AI-Artificial Intelligence
C++
Php
React Native
SQL
WordPress
Load More
Load More
Company Profile
Timesworld Media and Technology Solutions Pvt Ltd
hello@timesworld.com

Sahya Tower, Govt. Cyberpark Campus Calicut, India 673 016