Email marketing offers a targeted and tailored approach for small businesses to communicate with their customers, expand their customer base, and gain a competitive edge.
Greatest of all benefits of email marketing, small businesses underestimate how simple it is to run an email marketing campaign. Why email marketing is important? – As small businesses have limited resources and unique requirements, a high return on investment is essential, and email marketing provides exactly that.
Raise the Bar of Small Business Email Marketing – Take your Business to the Next Level
Email marketing is the ideal solution for small businesses that are on a tight budget. It aids in the development of your distinct brand, the development of strong customer relationships, and the establishment of brand credibility.
Without a planned strategy coupled with the current email marketing ideas and trends, an email marketing plan for small business is pointless. Here are some data-backed email marketing strategies for small businesses to thrive and expand in 2022.
Prioritize Quality Rather than Volume
The richness of email content is one of the cornerstones to email deliverability, engagement and retention in 2022.
The success of email marketing for small business owners does not really depend on the volume of emails sent.
Nobody enjoys being inundated with generic promotional emails on a near-daily basis. Unsolicited emails are losing traction with customers preferring more authentic and personalized email experiences.
One of the most crucial aspects of email marketing nowadays is to be as clear, truthful, and upfront as possible. Indeed, concentrate on creating emails that your subscribers want to read – emails that solve their problems or provide the exact service they need. Make sure the email campaigns provide content that your subscribers will find value-adding.
Asking your subscribers what kind of content they'd like to receive when they subscribe for your email service, is a wonderful approach to guarantee that your emails are in sync with their expectations.
Furthermore, email list segmentation is a sure-shot way to gauge the exact needs, preferences, interests, and even the persona of your subscribers. This way, you will be able to curate emails specifically according to the email list segments. The best email marketing software, for small businesses, like Mailercloud offers plenty of features for email list segmentation and personalization.
Deliver what you Promise!
Opt-in or permission-based email marketing has become commonplace, making inboxes a sort of sacrosanct zone. As a result, it's no mystery that individuals are more vigilant about what they subscribe for with their email address.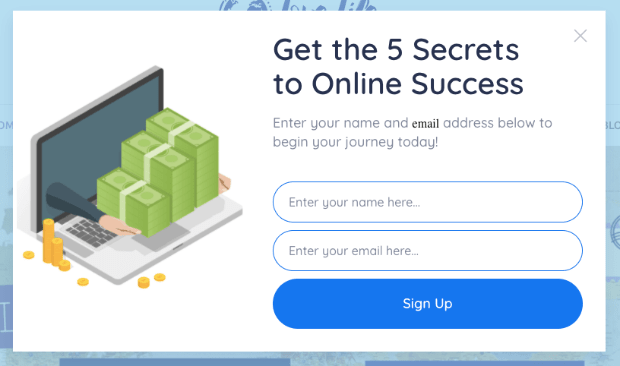 Furthermore, today's consumers do not hesitate to click 'unsubscribe' if the email and its content cease to be relevant.
The customer or subscriber retention rate matters the most to a small business, as the time and effort required to acquire a new subscriber are much higher than that required for retaining a loyal one. To retain your subscribers, you must adhere to your sign-up commitment in terms of email content quality, relevancy, and timing.
There's Nothing Better than Automated Email Campaigns
If your small business hasn't started sending automated emails yet, 2022 is the year to start it. Mailercloud's email automation feature helps you strengthen customer interactions while also saving you time and effort.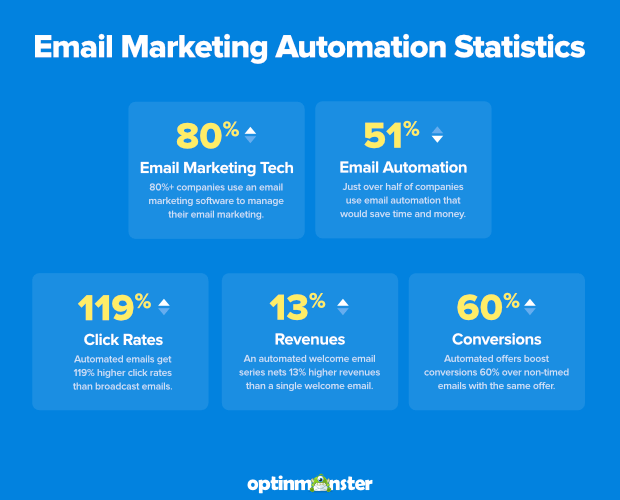 Furthermore, the simplified and streamlined flow of automated emails – such as welcome emails, re-engagement emails, win back drip email series – nurtures leads in the most effective way possible in order to convert them into loyal customers.
Make the Emails Reachable, Accessible & Readable to the Widest Audience Possible
In 2022, providing easily accessible email is already a prominent subject among email marketers, including small businesses.
Email accessibility corresponds to email content that can be accessed on all screen sizes and mobile phones without any hassle. The key to achieving this is to make the emails responsive by optimizing each and every element of the emails.
Email content should be easy to read and understand – use bullet points, precise sentences and no bluff.

Avoid using jargon.

Make the font, colour scheme and other graphic elements of the emails responsive.

Add descriptive anchor text for any links and Alt tags for the images.

Improve the readability of your emails by adding voice assistants and other similar screen readers.
Focus on Mobile Interfaces
More than half of the emails you send are first read on mobile devices and then on desktops or laptops. Therefore, it's critical for a small business to craft emails that adapt to the reader's screen or interface, whether it's a desktop, tablet, or mobile device.
You would not want your subscribers to have trouble accessing, let alone reading, your emails! Fortunately, email marketing tools such as Mailercloud make creating and sending responsive emails a breeze. Their drag-and-drop email builder tool designs responsive emails easily.
Persuade Sign-ups Anyway and Anywhere Possible
Ensure that your leads and other site visitors have as many options to sign up for your emails as feasible. One of the pro recommendations is to include email sign-up forms on your website wherever possible.
Embed a Sign-up Form Instead of a Subscription Link in your Menu
Embedding sign-up forms provide a much easier way for users to subscribe to your newsletter.
Another typical technique to ensure that your users have the opportunity to subscribe is to employ pop-up sign-up forms. However, if you choose to use this tool, keep in mind that you should not disrupt the user experience. A pop-up form is likely to impede website visitors from subscribing if you don't provide them ample opportunities to naturally engage with your content.
Build Brand Loyalty
Having a recurring client base for your small business that consistently engages with your emails is a golden opportunity to establish brand loyalty. These subscribers are more enthusiastic about what your small business has to offer.
Nurturing these connections is a solid technique to increase sales and conversions at a low expense. Creating an email list segment exclusively of these contacts is an excellent approach to achieve this 'nurturing'. You'll be able to give them special offers and deals.
Urge New Subscribers to Include your Email Address to their List of Contacts
Insert a text in your welcome email series that drives new subscribers to add your email address to their address book. Since the contacts are effectively informing the email service provider that they want to receive your emails, this improves the email delivery rates.
Testing the Emails before Sending
Testing the email campaigns before hitting the send button is amongst the effective email marketing strategies for small businesses to trace and rectify errors that can easily slip between the cracks.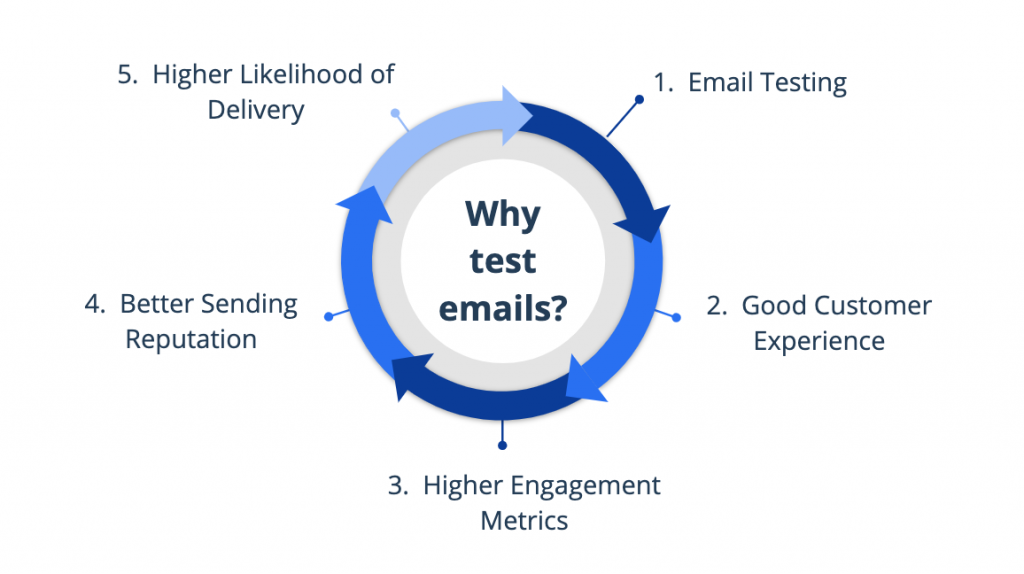 Preview the emails. Send the test emails to yourself and a few co-workers and open them on different devices.
Use a subset of your email contacts to A/B test the subject lines, call to action buttons, and email content to figure out what works best – perhaps, a smart master plan! 
Takeaway
All of the advantages of email marketing come down to the notion that it is extremely cost-effective for small businesses while generating excellent outcomes.
Select the appropriate email marketing tool.

Launch your campaigns, and combine them with the email marketing techniques listed above.

Always remember to customize them to your brand.

Deliver the right email to the right people at the right time – email list segmentation and personalization will help in this.

Track, measure, and assess the email marketing results and key metrics. Tweak the future campaigns according to these results.
While you should look for ways to engage clients with various kinds of email marketing campaigns, the goal is to find a way to tie them to your small business brand in the most natural way possible that ultimately leads to the expansion of your business.